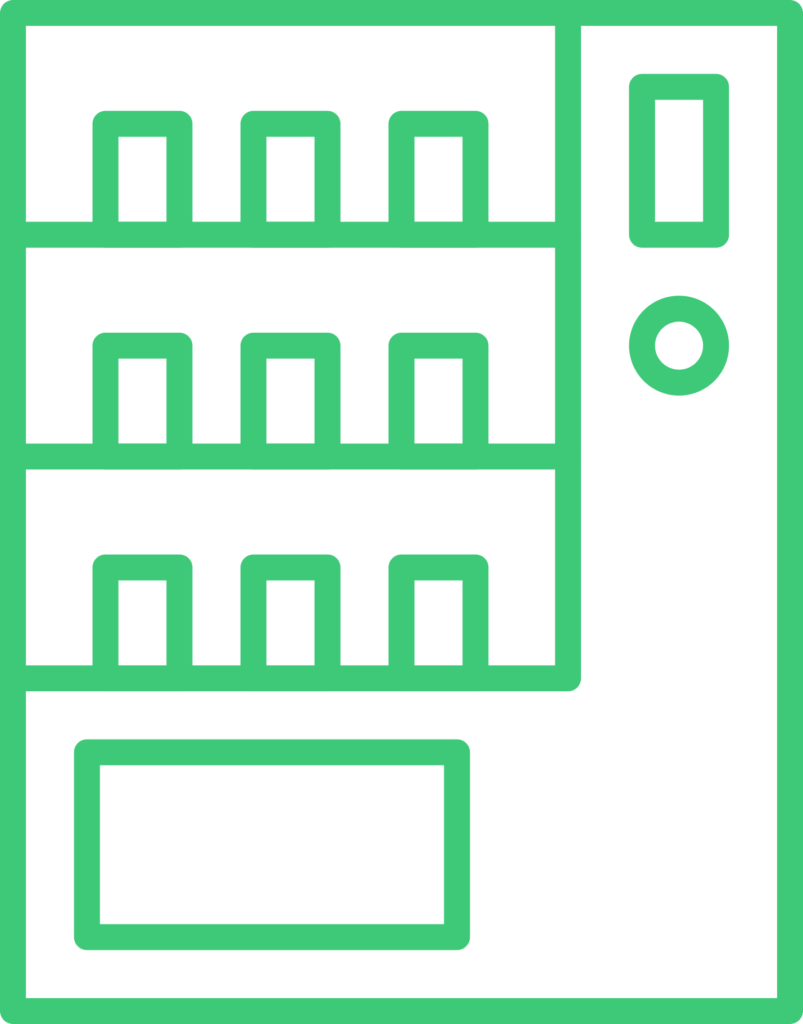 Vending Machine Management
Keep smiles on the faces of the customers you service.
The workday moves fast and can be stressful. Your customers depend on you to have their favorite snacks, munchies, and meal items that will power them through the day.
Now you can have peace of mind knowing exactly how much cash you should be collecting
Forecasting & Dynamically Scheduled
We optimize route servicing and lower business costs by forecasting sales so that you can visit machines only when they need to be seen
Integrates With Major Credit Card Readers
Connect your vending machines with major credit card readers in the industry
Users of NAYAX card readers benefit from the convenience of remote price updates on compatible machines
Streamline Your Processes
Know what inventory is in your machines
No more wasted effort having to guess what inventory you will nee. Now you'll know what you need to stock your machines and by when.
Your customers get hungry throughout the day. When hunger hits, they look to your vending machines to fulfill their needs. Always keep your machines stocked with favorite items that will recharge the workplace!
With secure and reliable connections to your machines, and industry-leading integrations that keep you informed.
Transform your business at your pace and on budget.